'I used to cry': Hasan Ali opens up about the time he 'lost nearly everything'
The pacer revealed that he used to tear up when undergoing his rehabilitation from injury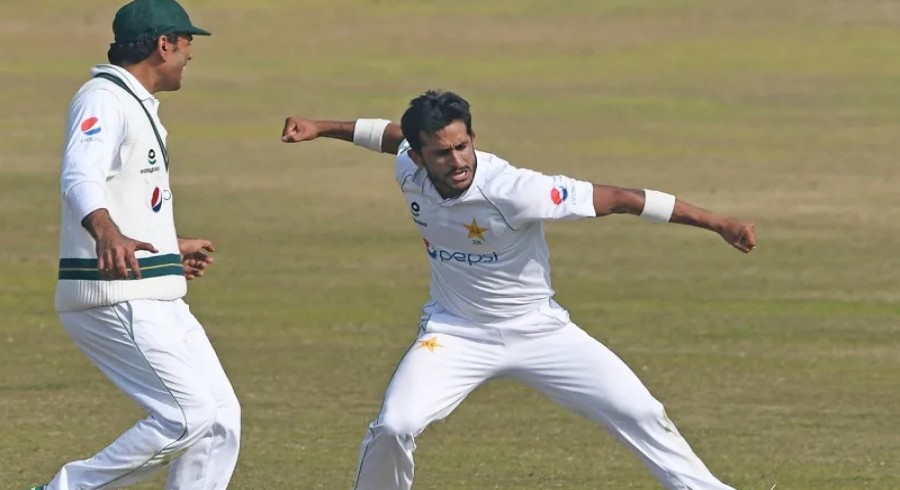 PHOTO COURTESY: PCB
Pakistan pacer Hasan Ali opened up about the time he 'lost nearly everything' during his time out from the national team.
While speaking in the virtual post-match press conference, the pacer revealed that he used to tear up when undergoing his rehabilitation from injury.
"There was a phase when I lost nearly everything. It was a difficult journey. I was out of cricket for nearly two years, fighting with multiple injuries but came back after getting fitter. It was a frustrating time and I used to cry. But one thing I never forgot was to try and work hard. Because that was the only thing I had in my hands," Hasan said.
ALSO READ: Shoaib Akhtar suggests two changes for second Zimbabwe Test
Hasan added that his sole goal was to don the national colors, which kept him going during the tough phase.
"I had one aim and that was to make a comeback so that the world will remember [me]. I had a lot to prove on my fitness and performances for my comeback. I did well and carried on the same performance in international cricket. It was the hard work that paid off."
Pakistan won the first Test match against Zimbabwe in Harare by an innings and 116 runs courtesy splendid bowling performance by Hasan, who bagged match figures of 9/89, and was adjudged player of the match.