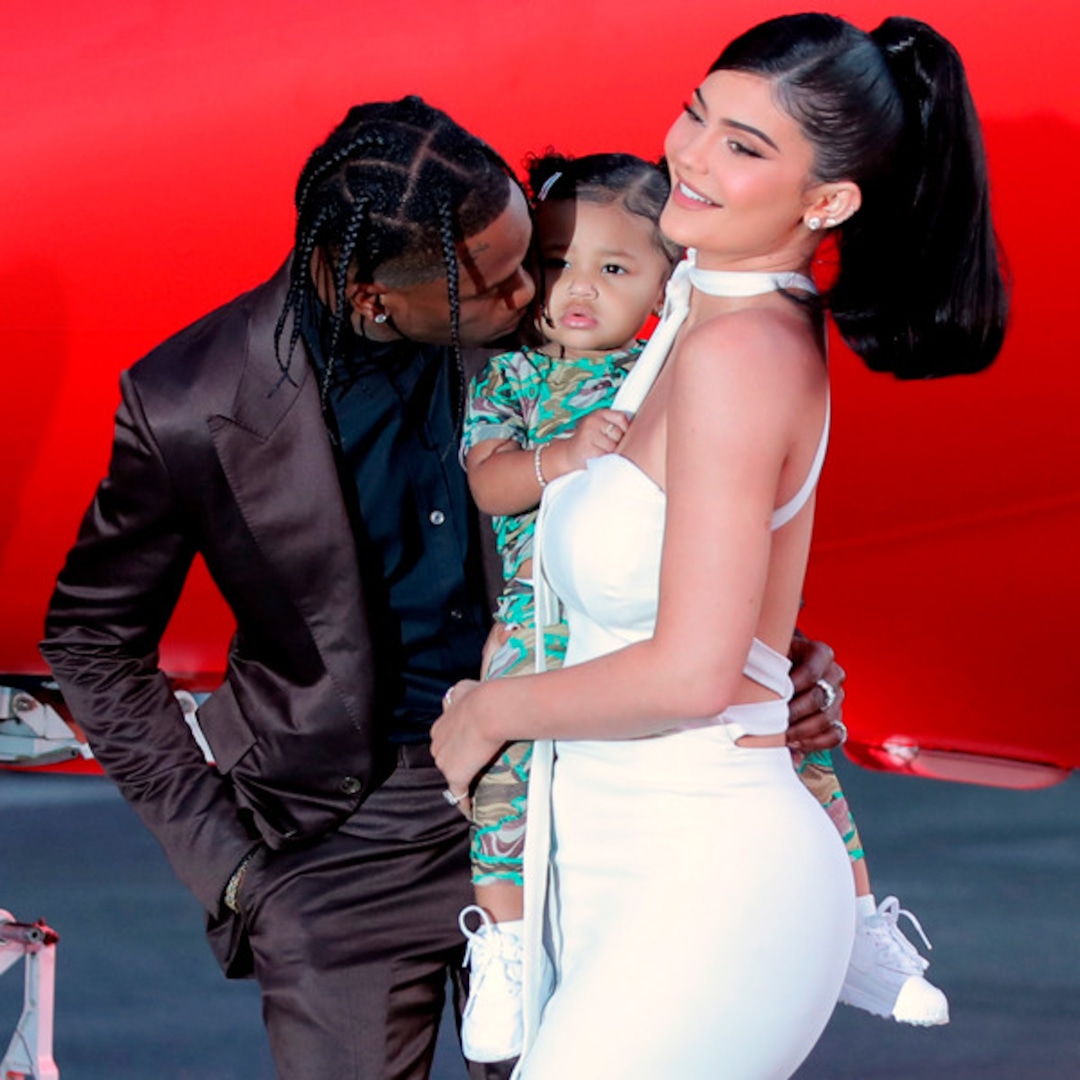 Khloe Kardashian took it one step further and posted a fun, slightly blurry photo of herself and Travis to her main feed. Khloe is leaning over Travis on an oversized couch, with both stars flipping off the camera. "Happy birthday @travisscott!!!!! Gang Gang for life!!!!!! I remember I took this photo and I said I'm gonna save it and post this on your birthday. Well here we are…. screaming happy birthday to the birthday boy! PS… No one talk about my hair. I fell in the pool right before this photo," Khloe hilariously captioned on Instagram.
Kim also commented on Khloe's pic, writing, "Happy Birthday Trav" with a cactus emoji.
Matriarch Kris Jenner posted a more polished pic of herself and Travis attending an event. She then added a gallery of six other photos, all with Travis, Kylie and baby Stormi together. The final image of Travis and Stormi walking hand in hand is too cute for words! "Happy Birthday @travisscott!! I hope you have a magical day filled with love," Kris wrote. "You are the most amazing daddy and I love watching you with Stormi. Thank you for all of the joy you bring when we are all together! What a blessing!! I love you very much, Mama." Kris added a heart and prayer emoji.
She added on Twitter, "Happy Birthday! I hope you have a magical day filled with love. You are the most amazing daddy and I love watching you with Stormi."