Lahore based model, Giti Ara decodes her style. Giti shares how her style evolved over time and how to nail being classy and glamorous at the same time
Understanding your body is the key to looking good and a trait found amongst all impeccably dressed fashionistas. While people shy away from talking about their bodies, these brave souls explain how they work their anatomies to their advantage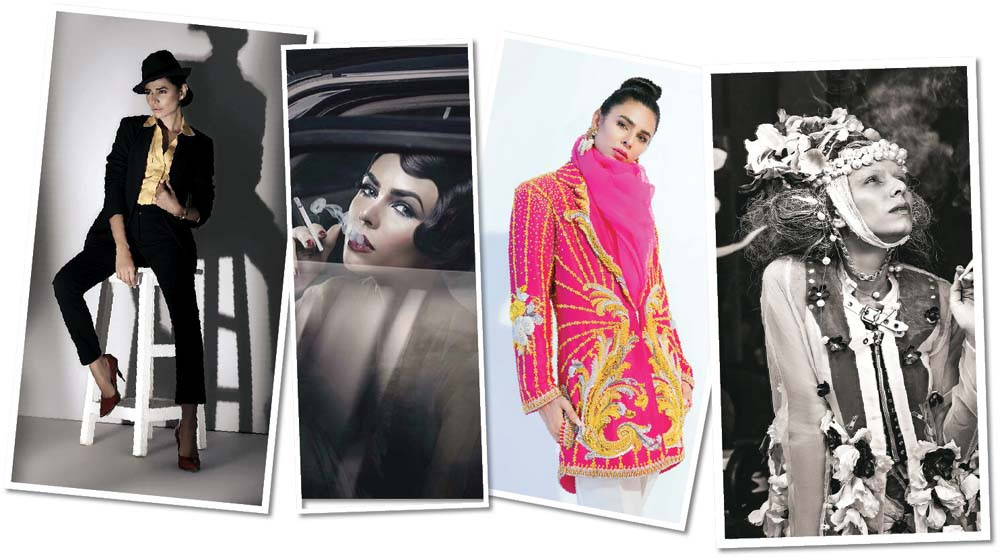 How would you describe your personal style?
My personal style depends on the type of event or gathering that I am attending, if it's a formal event or a family gathering I definitely will go with something very eastern but at a party I would opt to wear something western. I am quite aware of what suits my body type and what looks stylish on me.
How has your style changed over the years?
I have always believed in evolving as a person and also when it comes to my style. As my profession also demands me to be up-to-date on the latest fashion, I make sure my style also evolves with time. I experiment a lot with fashion and style and if it suits me then I definitely carry it forward.
What do you carry effortlessly, eastern or western wear?
I carry both eastern and western wear very effortlessly; of course comfort is also very significant when I'm styling any outfit. But it also depends what type of gathering I am attending, I always dress according to an event.
How do you dress your body according to your body type?
My body falls under petite. I am fortunate that almost everything looks good on my body type from sari to western suits, trousers.
In your opinion what is the biggest mistake a person can make while dressing?
Normally I do not notice or judge how people dress as everyone has their own sense of style but in my opinion the most common mistake is that they don't choose their outfits according to their body type and the result is a fashion disaster. No matter what you wear, if you carry an outfit nicely accordingly to your body type, it will surely look good.
Which silhouettes suit your body the most?
I feel that I am fortunate enough that all kinds of ensembles look good on me. My friends tell me I carry sari most effortlessly and I enjoy wearing it too. But then all silhouettes suit my body type whether it's trousers, jackets, skirts, dresses or a simple cotton shalwar kameez.
What is the one piece of clothing that you shy away from wearing and why?
I am comfortable to wear anything as long as it looks decent and doesn't harm our society's basic norms. Though I do not hesitate in experimenting with unusual silhouettes or cuts as long as the outfit does not look vulgar I would go for it. For me fashion comes as a reflection of the society we belong and I want to respect the society that I belong to.
What are three essential clothing items everyone should have in their wardrobe?
I think one should have at least a good collection of eastern and western wear equally in their wardrobe and if their body type allows then a good collection of sari is a must in a wardrobe.