Bollywood actor Kangana Ranaut's Twitter account was suspended on Tuesday for apparent violation of rules. According to multiple Indian publications, the actor's account was suspended for not adhering to user guidelines on the micro-blogging website. According to India Today, action was taken after Kangana, in a series of messages, made comments on the alleged violence that took place in West Bengal, India, after assembly election results were declared recently.
The Queen star had demanded presidential rule in West Bengal after Chief Minister Mamta Banerjee-led TMC won the recent elections in the state, defeating BJP. According to NDTV, the tweet that appears to have spurred this action is when Kangana reportedly urged Indian Prime Minister Narendra Modi to "tame" Mamata Banerjee using his "Virat Roop" from "early 2000s" in Bengal.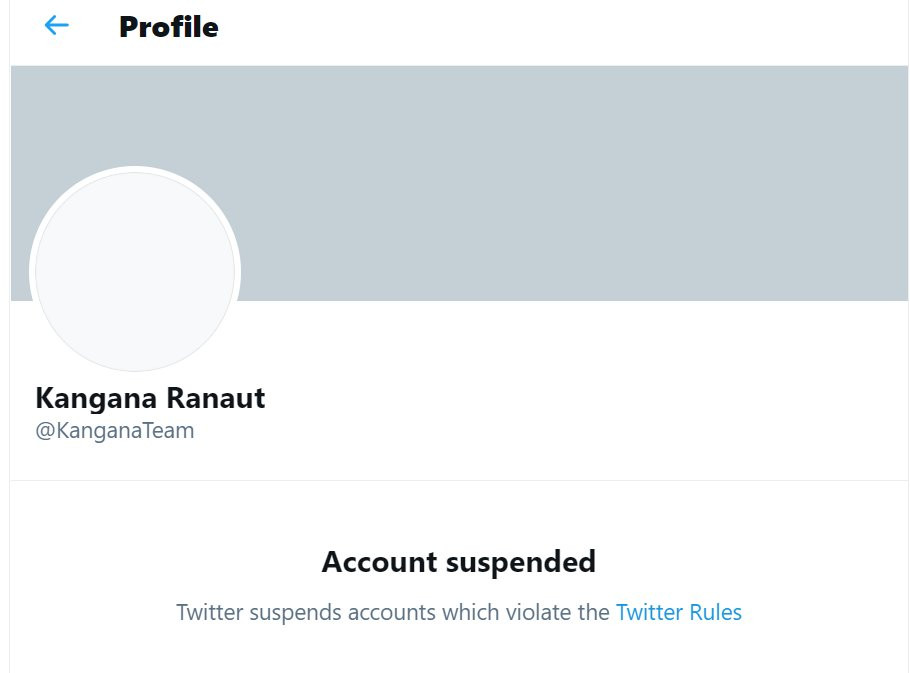 The said post sparked outrage and the Twitterati called for action against her views. Not one to hold back, the actor, after being suspended on Twitter took to Instagram and called out international media for not covering the "ongoing genocide" in West Bengal.
Twitter rejoiced after the news broke:
This isn't the first time that Kangana has been penalised by the social media platform.
Earlier this year, certain restrictions were imposed on her account after she posted an incendiary tweet against Amazon Prime Video series Tandav, in which she said it was "time to take (the makers') heads off" for hurting religious sentiments.
A Twitter spokesperson told NDTV previously that the actor's tweet was in violation of the platform's Abusive Behaviour Policy. "We prohibit content that wishes, hopes or expresses a desire for death, serious bodily harm against an individual or group of people and take enforcement action when we identify violations which could include placing an account in read-only mode," they said.
Have something to add to the story? Share it in the comments below.