Popular television actor Hira Mani was robbed at gun-point on Saturday in Karachi. The starlet confirmed the news on her social media.
Hira, 32, shared the CCTV footage of the unfortunate occurring on her Instagram stories. The video showed two men on bikes ambushing her car outside of her own home. The actor's sons had just gotten off of the car when the robbers arrived.
They stole her cell phone, along with other costly belongings. While sharing the videos, Hira relayed how her son Ibrahim became a source of distraction for the thieves.
But grateful they did not pose any physical harm to her children or her, Hira dropped a message to the muggers on social media, saying: "Dear mobile snatcher, I forgive you."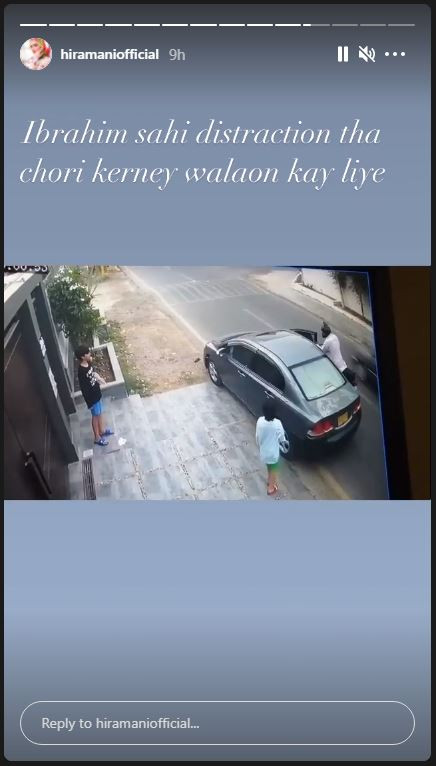 Fellow fraternity members have since been sharing their sympathies with the actor while her fans have expressed concern over the escalating cases of street crimes in Karachi.
View the CCTV footage here:
Have something to add to the story? Share it in the comments below.