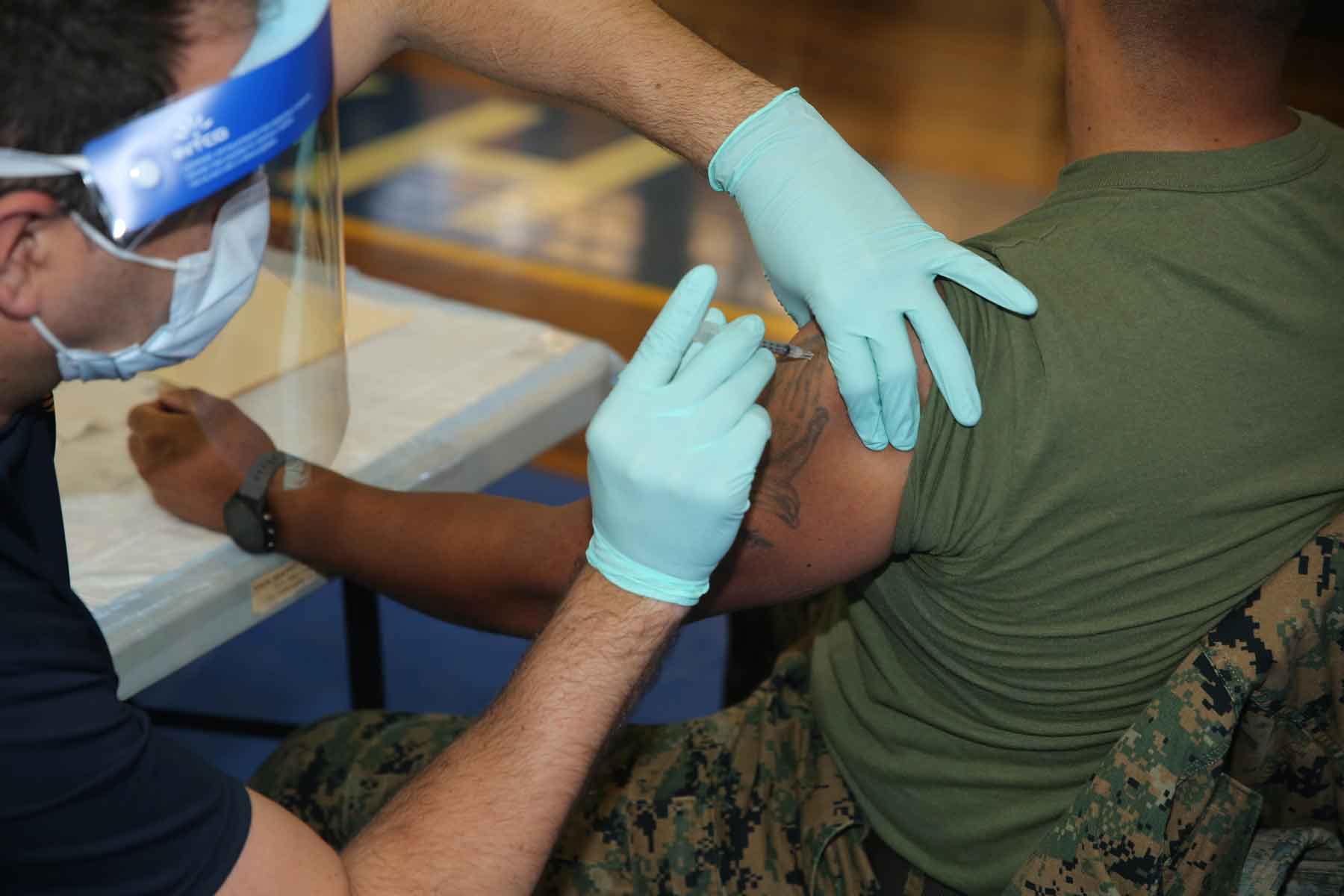 Now that COVID-19 vaccines are readily available to military members and dependents, as well as all veterans and authorized caregivers, you might be pleased to know that many companies are offering freebies and discounts to vaccinated Americans.
With everyone 16 years and older eligible for a COVID-19 vaccination, according to the Centers for Disease Control and Prevention, there's no excuse not to get vaccinated as soon as possible, and these discounts and freebies may not be around much longer.
Check out the government's vaccine finder website to find a vaccine location or provider near you.
While many of the discounts are obtainable only at regional companies, some are available nationwide. Here are some of the discounts available.
COVID-19 Vaccine Discounts
Free Krispy Kreme donuts. The purveyor of fried dough is offering a free iconic glazed doughnut to any customer who presents a valid COVID-19 vaccination card at any U.S. store through the end of the year. You can get one free doughnut each day. Make sure you get them while they are still warm!
Free White Castle dessert. The originator of the slider is giving away a free "dessert on a stick" through the end of May to customers with proof of the vaccine. There are four different flavors, including: Gooey Butter Cake, Fudge Dipped Brownie, Fudge Dipped Cheesecake and Birthday Cake.
Cincinnati Reds baseball discount. The Cincinnati Reds are offering fully vaccinated fans $10 tickets through the end of May. The deal is good Mondays through Thursdays only. Tickets can be purchased only at the park, and fans can purchase six tickets with each vaccine card.
Up-Down video game arcade discount. Up-Down, a midwest video arcade chain, is offering 20 free tokens to all fully vaccinated customers through the summer.
Discount vaccine card lamination. Staples, OfficeMax and Office Depot are all offering free COVID-19 shot record lamination. Check your local stores for details.
Samuel Adams Brewing Company discount. The beer maker is offering $7 to cover a Sam Adams beer at your local watering hole to the first 10,000 people who share evidence of their vaccination on Twitter or Instagram with the tag #ShotForSam. Remember to share such photos carefully and not divulge any personal information. Or send the company an email with your proof of vaccination. Age 21 and over only.
Budweiser beer discount. Budweiser is also giving away free beers to those who are vaccinated. Visit ABeerOnBud.com until May 16 for details and to enter. Age 21 and over only.
Many regional and local businesses are also offering free or discounted merchandise to those who are vaccinated for COVID-19, including Nathan's Famous Hot Dogs in Coney Island, New York; free casino play; free surfboard rental in San Diego; and more. Check with your favorite local retailers for details.
Stay Up-to-Date With Military Discounts
Want the scoop on military discounts? From travel to phones and everything in between, troops, military families and veterans can stay on top of military discounts. Become a Military.com subscriber and get full access through our newsletter.
© Copyright 2021 Military.com. All rights reserved. This material may not be published, broadcast, rewritten or redistributed.